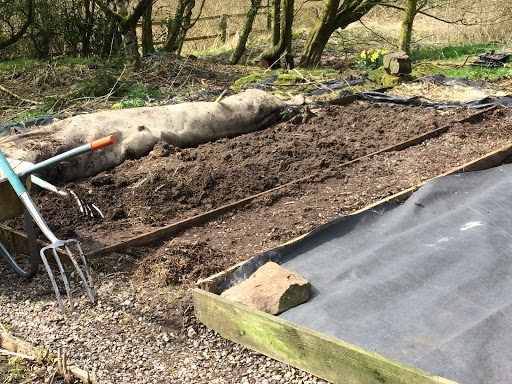 Nearly five months into retirement now, and I can tell you it's hard work! Running, diggng, planting, weeding, strimming, thinking, planning, learning and all on a smaller budget. Things I used to think were chores, things to get done because the garden needed to be tidy or I needed to keep fit. The secret to retirement I have disovered is doing things to enjoy doing them, not to get them done. If it takes two days to finish something rather than one, so what. And amazingly, more things get done. My garden is in better shape now than it has been for years and in the greenhouse seedlings for tomatoes, chillies, peppers, aubergines and many herbs are showing promise.
Of course a busy life outdoors leaves less time for social media and blogging, which must be a good sign, but here are a few of the articles most recently add elsewhere on The Sticks.
Our first "full time" season of vegetable gardening for some years was admittedly trial and error. We relied on a combination of old experience (rusty, like a lot of our ill maintained equipment) and advice found on line from the RHS and many very enthusiastic and apparently organised and successful allotment owners.
So how did we do? Unsurprisingly we had mixed results but none of our crops completely failed.
Read more ...
It had long been my ambition to travel to South America, and in particular Peru and the Galapagos Islands. Like everyone else I wanted to see the giant tortoises.