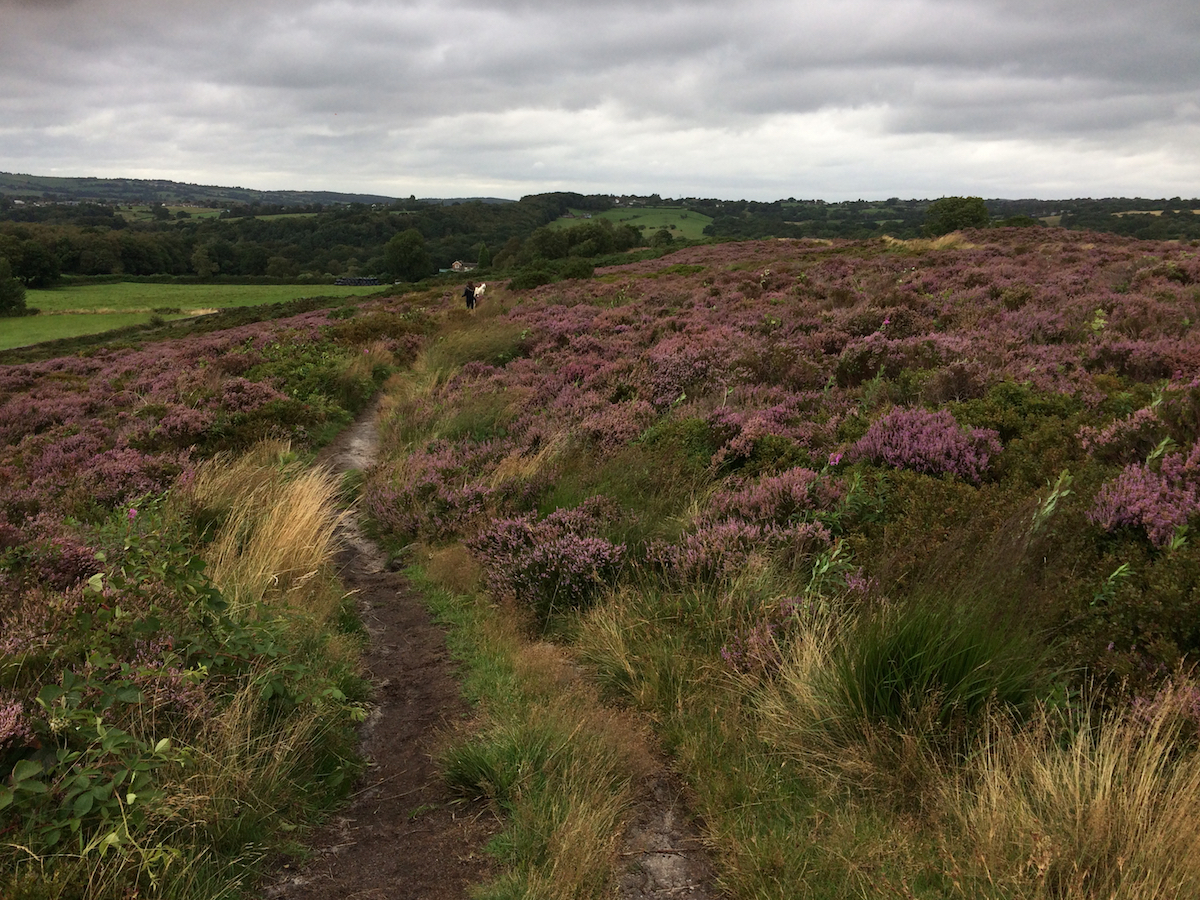 The local common where we walk our dog is known as 'Marshes Hill'. My grandmother used to claim it belonged to our family once upon a time, before it was lost to another family through death and a second marriage. For years I could find no evidence of any such connection despite easily tracing my Marsh family ancestors to the local area. Earlier this year I finally found probate documents showing that in the early nineteenth century one of my Marsh great-grandfathers occupied property - Burnfields Farm - on what is now known as Marshes Hill and also a newspaper report indicating he received an allotment of land under the Enclosures Act 1814.
Maybe there is something in my grandmother's claims after all. When I have time I will make an appointment at the Staffordshire Archives Library and look up the maps relating to the enclosures, but I'm not sure I'll ever know if his name and the name of the hill are connected or a mere coincidence.
My walk over the hill takes me past the farm where 5x great grandfather William Marsh lived until his death in 1829. Through his will he left all his property, including land, in equal shares to his children, most of whom were minors, so the farm may have been held in trust or sold. By the time of the first census in 1841 there is a family of a different name living there and I have not (yet?) been able to establish if there is a connection.
Yate's map of 1775 shows there are houses on the site of both the Sticks and gg-father Marsh's farm. Maybe some of both original buildings survive today although after extension and modernisation it is difficult to tell. When I look out over over the fields, woodlands and moorlands from the top of the hill, across the roof of the farm where he lived, I wonder how much has changed since he might have stood in the same spot taking in the view 200 years ago.
The 1775 map identifies Marshes Hill as Brown Edge and what is now the village of Brown Edge is noticable by its absence, but apart from the obvious development of the village at the southern end of the hill, little else seems to have changed. The same farms are still there, few new farms have appeared.